With Mother's Day coming up this Sunday, it's time to take a look at your website and ensure it's ready for the surge of shoppers looking for that special something. With many people now shopping online for the perfect gift, it's beneficial to do a few basic checks to ensure your site offers the best possible experience, as well as help the customer throughout the buyer's journey. From payment methods to the content you're creating, we've gathered some top tips to help you prepare for Mother's Day.
Enhance User Experience
Taking the time to improve your UX will have a huge impact on the overall customer experience, resulting in a stronger ROI. By enhancing customer satisfaction, you are able to take the customer through their journey with ease, building trust which then often results in loyalty between the customer and your brand. With many people changing their buying habits and adapting to online shopping, it's even more important to ensure your UX is on point, to help guide those who are new to the world of eCommerce, or even just to your site, and ensure they get exactly what they're looking for.
Some of the things to look out for:
Site Speed
As with other celebration days, the period up to Mother's Day could potentially bring more traffic to your site than usual. With users scanning around lots of sites quickly to find the ideal products, if a site seems a bit sluggish then they are more likely to abandon it. This might be a lost sale, so ensure you've optimised your site to be as fast-loading as possible.
Optimise for Your Users
You're at home, sort of half-heartedly watching that show on Netflix, and scrolling on your phone at the same time for the perfect gift. But oh, the site you're looking at just seems far too fiddly on mobiles. Sure you could concentrate more on that task, but that seems like such an effort. Let's just see which other sites are out there instead…
Make sure you know how your own user base interacts with your site, and pay particularly close attention to optimising for their devices, browsers, and demographics. Keep the experience easy, and don't make your users think!
Ensure Accessibility
All users benefit from optimised accessibility, and the WCAG has standards and guidelines to help define how to approach this. After all, something as simple as a colour clash could render parts of your site inaccessible to millions of people.
Provide a Smooth and Safe Payment Solution
As well as providing a satisfying customer experience, it's beneficial to look deeper into the shopping habits that have emerged over the last couple of years. It's clear to see that the introduction of additional payment methods has become an increasingly popular solution, especially when it comes to encouraging returning customers. With the integration of a payment solution like Klarna, you are opening up your customers to a choice of different payment options, from the 'Buy Now, Pay Later' system to their 'Pay in 3' offering and more.
There are a few key benefits worth highlighting when using Klarna for your eCommerce store, including:
Upfront full payments – Even when your customer opts to buy now, pay later, you will still receive full payment immediately from Klarna
Quick and Easy Setup – Klarna is available as a plugin or widget for many of the popular eCommerce platforms, including Magento and Shopify.
Secure Transactions – As Klarna identifies as a bank, you can trust the transactions to be smooth and safe for both yourself and your customers. Klarna also has a fraud alert on transactions for extra security.
Valuable Customer Insights – You can collect and build your customer data and really analyse your customer insights when using a payment solution such as Klarna. Who's buying what, which payment method are they utilising and so on.
Create Unique Content
Whether you're looking to reach your customers via social media, through the use of blog content or with paid advertising, you need to ensure your content is unique and engaging. With so much content being pushed around Mother's Day, you want to stand out from the crowd and provide something your customers will interact with. Create a clear plan of what you want to promote and the message you want to push, then you can look into the different ways of creating and sharing your content across various platforms.
Gift Guides
It's amazing what impact a well-thought-out gift guide can have, especially around Mother's Day. A gift guide enables you to showcase key products to your customers, ideal for last-minute purchases, giving them a quick and easy way to shop and add their products to their basket. There are different ways of presenting a gift guide, from a specific landing page with a catalogue of products or a blog post giving further detail on each product and why they'd make a great gift for your special someone.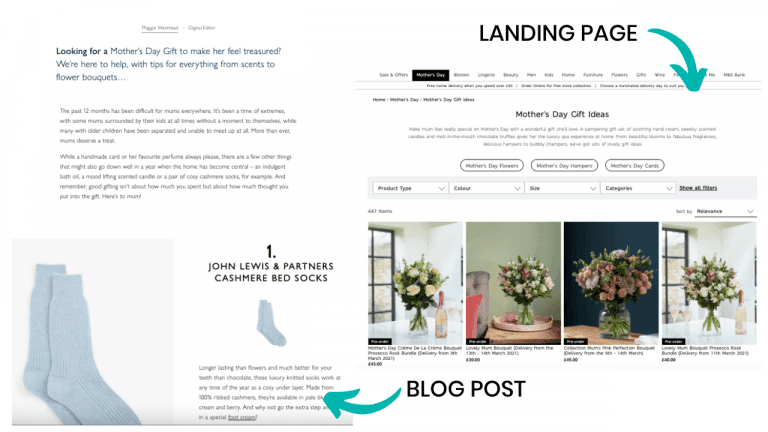 Social Media Campaign
Increase user engagement through the different social media platforms with content that will catch the user's attention and draw them in. By utilising different imagery and assets and creating meaningful, heartwarming captions you can really engage with your audience and show them exactly what you want them to see. Choose a selection of relevant products to showcase on your feed and get creative with the different ways in which you present them.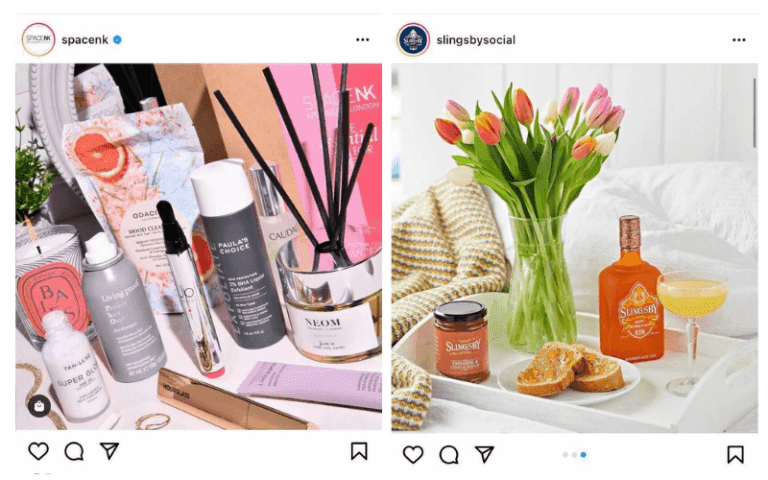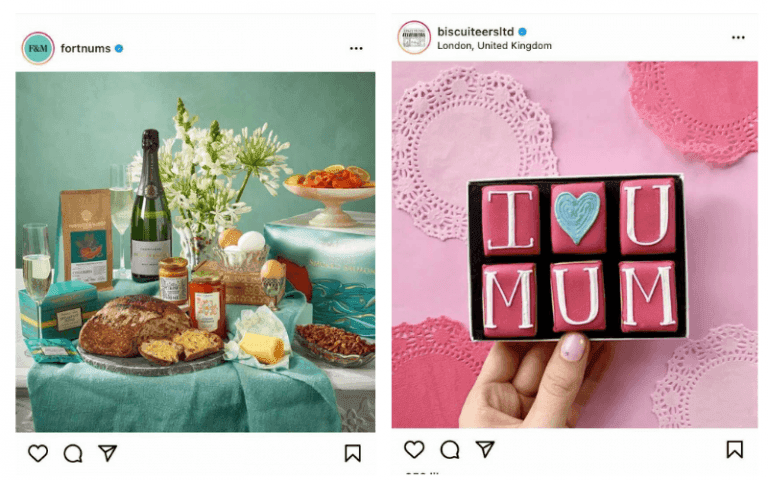 Feature Product Reviews and Build Loyalty
Showcasing product reviews and ratings on your website is a great way to build trust with both new and returning customers, especially around a time like Mother's Day when people are looking for the perfect gift. Reviews help to give the customer honest and useful information from another customer's point of view, with a variety of opinions to help provide an overall feel for the product.
By utilising an eCommerce marketing platform such as Yotpo, you can introduce reviews and ratings as well as additional features such as visual USG, customer loyalty and referrals to really enhance the buyer's journey.
Mother's Day is a great time for brands to boost their sales and build long-lasting relationships with their customers. Get in touch with us today to find out how we can help you enhance your eCommerce store.