It's been a week since Shopify have made their Winter Editions Announcement for 2023, with more new features than we know what to do with. With so much new functionality on the horizon, we thought we'd break down the key areas so SME to Enterprise brands can know what to expect in the next 12 months.
Conversion
The magic C word for all E-commerce merchants, and the holy grail for optimization. This looks to be a core focus for Shopify with impactful ways to reduce friction on the journey to the checkout. Merchants using ShopPay will find huge benefits this year.
One Page Checkout - A much needed overhaul to the checkout is underway which includes an all-new, one-page checkout with fewer page loads and fewer fields means that a smoother path to conversion is guaranteed.
Drag and Drop Checkout Editor - Alongside one page checkout, it'll now be easier to customise the area with colour, branding, and new app integration. The checkout will have its own draft themes much like the store front does, so now optimization can be taken to another level.
Feature Frenzy - Bundling, discount management, AI generated product descriptions, and new metafields will be integrated into the platform either natively or through apps to take full control of your storefront with CRO in mind.

B2B Functionality
After last year's B2B functionality was introduced onto the platform, the next wave of improvements have been introduced so that business customers can receive the same level of attention as DTC merchants, while being able to manage them with the same level of ease and attention.
Checkout to Draft - You'll now be able to receive orders as a draft to be able to review and approve them before pushing through the checkout.
Quantity Control - Create custom rules to manage maximum and minimum quantity, and set rules for products and variants.
API's and Custom Apps - A full suite of B2B API's will now be available to enable custom solutions for your wholesale customers, or integrate with existing B2B apps.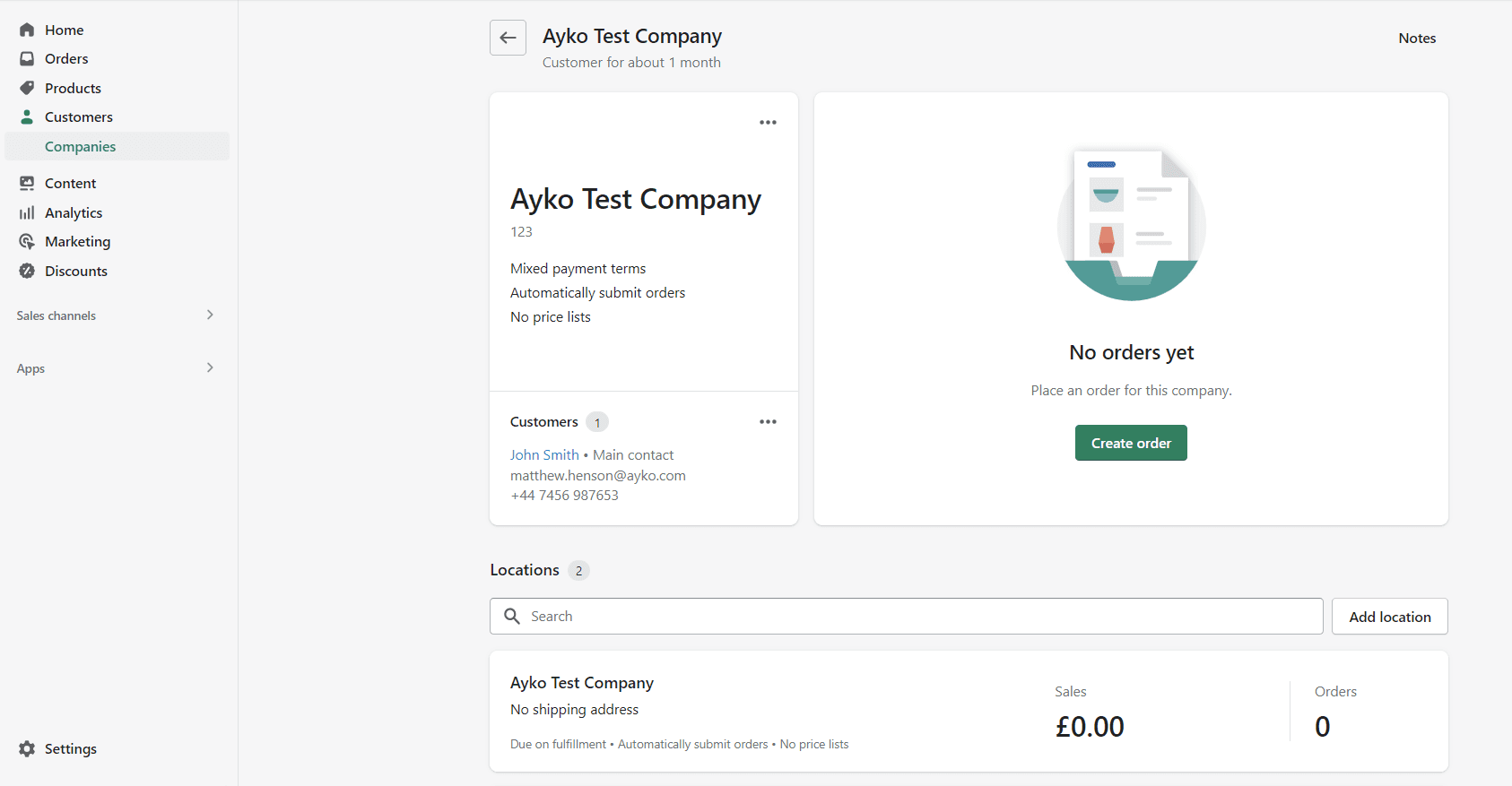 Engagement
The Ecommerce space has never been as competitive, so Shopify is now equipping the platform with more tools to be able to target, reach, and re-engage customers so that their lifespan with the brand can continue to grow. New features will be rolled out so that automated marketing will sync with the platform to seamlessly integrate any requirement you'd need to engage with customers.
Good Form - Shopify forms is a new free app that will embed into the customizer to allow you to natively create pop out contact forms, driving offers, discounts, and that all important sign up data.
Express Checkout Through Email - Seamlessly integrating with Shopify Email, campaigns can now include an express checkout button to push targeted customers back to the checkout, and convert in a matter of seconds.
Reach Your Audiences - helps you discover high-intent buyers and maximizes your chances of converting them into loyal customers. With just a few clicks, you can automatically generate, export, and update targeted audiences tailored to your online store, and use them across top advertising platforms like Google Ads, Pinterest, and Facebook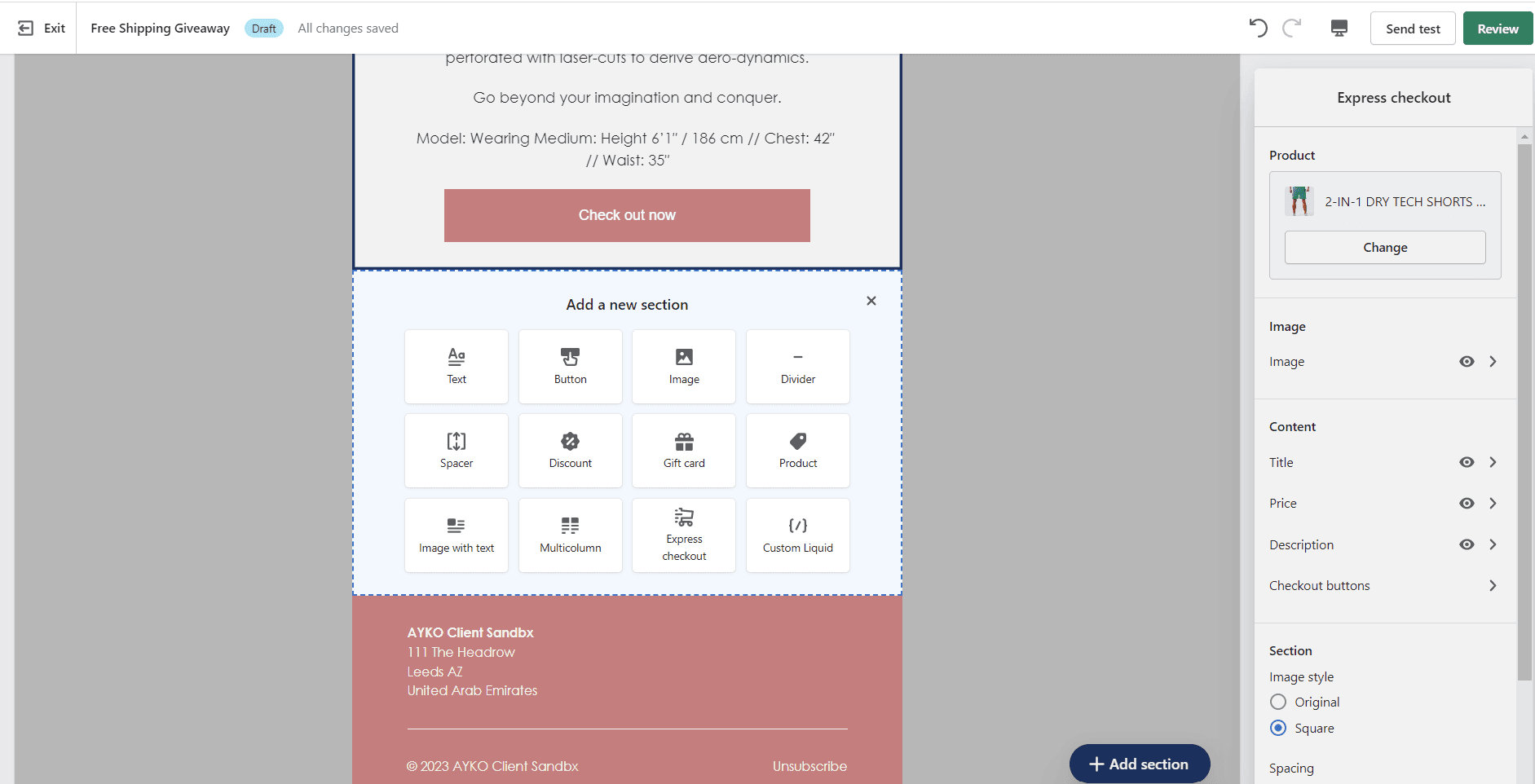 See the full announcement, with over 100 updates here